Benetton
have partnered with The American Folk Art Museum (AFAM) in arranging series of exhibitions entitled Vision and Vernacular: Eight African-American Artists in Venice
.
Interestingly, these exhibitions which are to take place during the Venice Biennale from June 1–15, 2011, are aimed at providing space for self-taught African American artists to display their works to the world.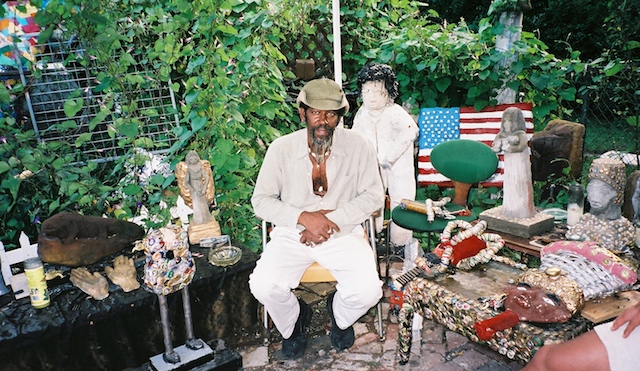 Image courtesy:Rare Visions
The American Folk Art Museum has always aimed to preserve the art of the American nation with the culture of African Americans being an undeniable part of it. That's why the AFAM have selected eight notable contemporary African American artists whose works will be on display in Venice. Each of them will be commissioned an original site-specific installation for the Fondaco dei Tedeschi, a renewed building owned by Benetton.
Lonnie Holley, Gregory Warmack (a.k.a. Mr. Imagination), Charlie Lucas (a.k.a. Tin Man)
and
Kevin Sampson
represent the virtuosity of African American Contemporary Outsider artists and will exhibit their artworks.
Steven Ogburn (a.k.a. Blade), Chris Ellis (a.k.a. Daze), Lin Felton (a.k.a. Quik), and Aaron Goodstone
(a.k.a. Sharp) will represent different aspects of Graffiti.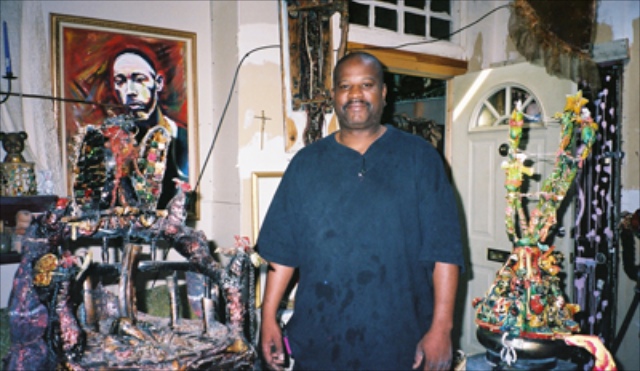 Image courtesy:Rare Visions
Fondaco dei Tedeschi (Italian for 'Germans' Inn') is a historical building in Venice. The graffiti artists will work on creating murals on its arched passageway of the building, while the rest of the artists are expected to create their installations in the central courtyard.
Benetton's contribution to this project, in addition to the use of this extraordinary building, includes the involvement of Fabrica, Benetton's communication research center and educational foundation, whose students will design and install the exhibition and help the artists with their installations.
Luciano Benetton
, chairman of the Benetton Group, said,
"It gives me great pleasure that our first use of Fondaco dei Tedeschi will be an exhibition with an American Museum of such importance that has not been seen in Venice during the Biennale before. My family and I have great respect for the nature of their collection. The work that they have chosen to show is in keeping with the philosophy of the 'One World of Benetton,' whose principals have gilded not only our business but our personal philosophy, philanthropy, and lives."
Please
follow this link
to learn more about the project.
Popsop.com
12 April 2011
Tags:
art project
,
Benetton
,
clothing & fo